Active at home and abroad for over 10 years as an expert in M&A transactions and business succession.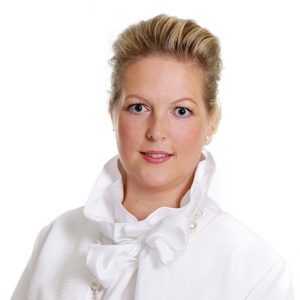 Panthera's Managing Director, Mrs Doris Nöhrer, has wide-ranging experience of business transactions. Since graduating in business administration from the Vienna University of Economics and Business in 2006, she has worked exclusively in the corporate finance sector. Before setting up her own business, Doris Nöhrer gained her specialist knowledge by working on mergers & acquisitions, fund raising, cross-border due diligence investigations and business valuations with KPMG and BDO in Austria and with a Swiss investment bank.
Doris Nöhrer is an authority on corporate transactions. With over 10 years of experience in comprehensively supporting acquisitions and disposals and financing and developing major projects, she now advises Austrian family and owner-managed businesses as Managing Director of Panthera GmbH.
In the course of her professional career, she has worked on over 100 domestic and international deals, and taken the leadership role in around 50 of them, worth in total well over 800 million euros.
Doris Nöhrer has an exclusive network of well-known business partners, owner-managed enterprises and their owners and maintains close contacts with potential investors and private banking institutions and their clientèle.