Has over 20 years' experience as a successful manager in international groups and as a restructuring expert.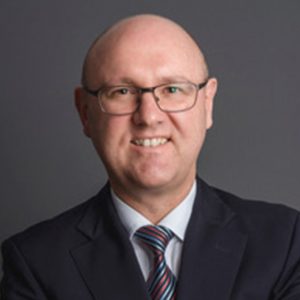 During this period, Gerrit Venter has been involved in advising and implementing successful business transfers and restructuring as a managing director, CEO and CFO (focus: trading, manufacturing and real-estate companies), having previously worked as an auditor with KPMG in South Africa.
Mr Venter studied at the University of the Free State (South Africa), is a South African certified auditor and graduated from the Professional Supervisory Board and Committee Work Certified Program of the Danube University Krems. He speaks German, English and Afrikaans to a fluent business level.
Specialism
Interim management, business restructuring
Gerrit assists clients with:
Temporary postings as CEO, CFO, COO, managing director
Preparing businesses for a potential sale (Pre-sale preparation)
Integrating businesses following a takeover (Post-Merger integration)
Developing and supporting the preparation of business strategies
Supervisory or advisory board membership
Process optimization in administrative and IT fields, driving digitalisation
Implementing control systems / streamlining internal audit / setting up reporting systems
Planning and implementing restructuring exercises